---
Welcome to D&D Single Player Adventures
Like dnd.chromesphere.net?
About the site
Are you new to D&D or to being a DM?
Want to learn the rules at your own pace?
Or do you just want to play single player dnd in between your regular group?
Then this site is for you! The adventures you will find here are intended for people who want to play Dungeons & Dragons solo or with a friend. They may also be of use to Dungeon Master's who are looking for a quick, last minute, quest or dungeon crawl to play through with their group. Click on the banner below to begin the first quest, in the dragonshore campaign.
Site Updates
New Map of Dragonshore Added!
A special thanks to Ravi Shankar for this awesome Dragonshore townmap!! Thanks again!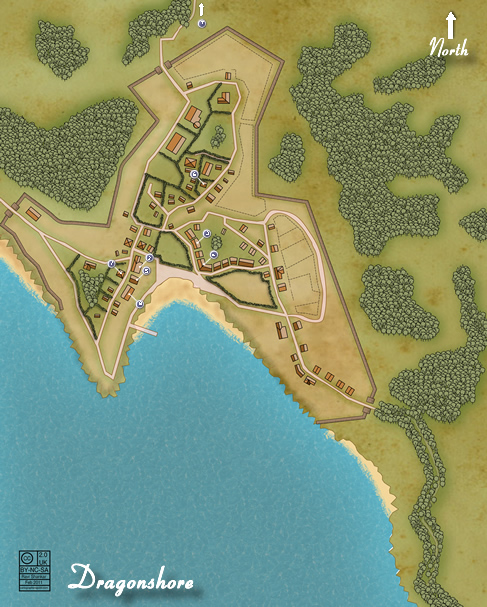 Standard Tile Set - Free Dungeon Tiles!
In preparation for the final quest in the Dragonshore campaign, I'm making an assembly of dungeon tiles for the Whitebirch Fortress Ruins.
I have refined a 'standard' set of dungeon tiles for you to download and use as you feel free!
Free Standard Tile Set
Sewer Tile Set
Forum
I have just finishing adding a Forum for players to discuss the quests on this site, or general solo dnd ideas, suggestions, etc. (Click on the 'Forum' button above).
Treasure!
Just some of the things you'll find on your adventures through Dragonshore



Site updates
New javascript mouse over text. (No more disappearing text!)



Images added to tooltips.



Carnifex from the cartographers guild has kindly created this fantastic map of the dragonshore region from my original sketch for the campaign. Thanks again Carnifex! (Your pc's can buy the map for 20gp, from 'The Farmers Market' the general shore in Dragonshore)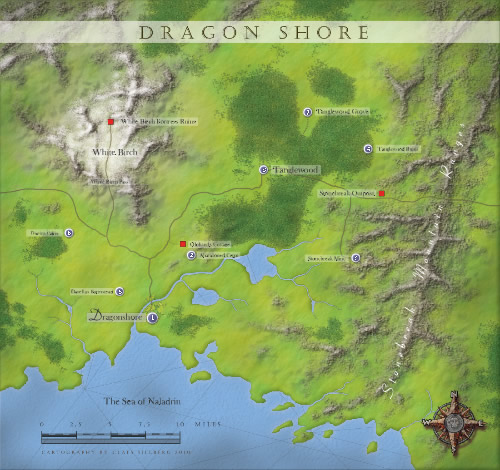 Contact me
Did you enjoy your time here at dnd.chromesphere.net? Notice a bug, typo, broken link? Or just want to share your expeience and thoughts on the campaign? I'm always happy to hear players impressions of the campaign! Please feel free to email me here:
paul@chromesphere.net
---